Frequently Asked Questions
Pelvic floor health is still a new concept to many people. However, we are doing our best to educate and empower women to take back their lives. If you have a question that isn't answered here, don't hesitate to get in touch with us.
It's time for open and honest conversation about your pelvic floor!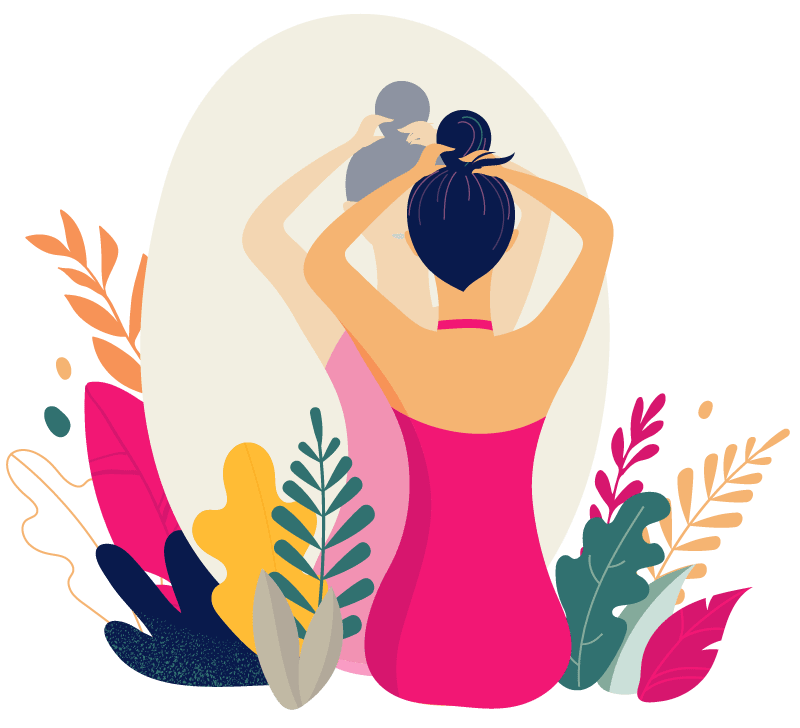 Does the Libby Chair Treatment hurt?
Not at all! It is a difficult feeling to describe, however, if you are concerned, we will let you take the Libby for a spin so you can experience it yourself. Not a literal spin because there are no moving parts, but if you're curious, just ask one of our specialists to give it a try.
Our clients describe Libby as a very comfortable treatment. Often women watch TV or read books for their 28-minute sessions (while keeping proper posture, of course!). Our specialists can customize the Libby during your sessions to make sure it's the right intensity for you.
Who is Libby pelvic therapy for?
Women who suffer from various forms of pelvic floor dysfunction including pelvic organ prolapse stress urinary incontinence, urge UI, OAB, mixed UI, pelvic pain/tight pelvic floor. We'll complete a full assessment to determine whether the Libby pelvic therapy is right for you.
The Libby can also help men with urinary incontinence as well!
No one talks about the issues I'm having. Are they common?
YES! This is one of our most frequently asked questions and we can't stress this enough. Studies show that 50% of women experience incontinence at some point in their lifetime (most would argue it's more!). 5 out of 10 women don't seek help for incontinence and those that do take an average of 6.5 years after their first symptom of urinary incontinence to seek help.
You are definitely not alone, and you don't need to suffer.
Watch a video about the atmosphere at Corelife Wellness
What should I expect during the Libby treament?
Wear something comfortable (choose a thin pair of pants) and get ready to relax. The Libby is a walk-in, walk-out procedure. You will remain fully clothed, throughout. Our team will teach you how to properly sit on the Libby to get the desired results.
When will I start seeing results?
Many of our clients begin seeing results throughout the course of 6 treatments. However, you will get the full effect 4-6 weeks after your 6th Libby session. Clients report a dramatic reduction in incontinence, significant quality of life improvement, a better sex-life and most importantly, being able to laugh, dance and travel without fear of having an "episode".
What are the side effects of the Libby treatment?
Tenderness in the pelvic floor area during treatment is reported by some women. The tenderness is mild and usually subsides within a few days.
Everyone reports the fun beneficial side effect – better sex!
Are your services covered by insurance or OHIP?
No, OHIP does not cover any of the costs of Libby pelvic therapy or Venus therapy.
You may be able to claim part of the cost as physiotherapy treatment. We can advise you on the qualifications and provide receipts as necessary.
Can I pay by appointment instead of in full?
Yes, we offer a flexible payment plan. Contact us for details.
Is there a discount if I purchase The Libby and Venus treatments?
Yes! A discount does apply if you purchase both Libby (6 sessions) and Venus (4 sessions).
Powerful pelvic health care from bold professionals