We've Got a Name for Our Kegel Chair
Maybe you've heard of the Kegel Chair, also known as Emsella. We feature the Kegel chair in Oakville in our Libby Chair Pelvic Therapy. Emsella near me has helped countless women regain control of their lives from urinary incontinence, bladder, pelvic organ prolapse and reduced sexual function. 
Is Excercise the Key to Stopping Bladder Leakage?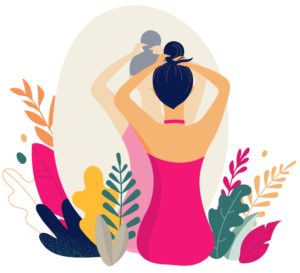 You may have been told that the key to stopping bladder leakage is simply to do your Kegels. But did you know that Kegels are not always the answer to bladder leakage and other pelvic dysfunction? Pelvic floor muscles can be too weak or too strong, causing pelvic floor issues. In cases when the muscles are tight and inflexible, doing more Kegels can actually make the situation worse! Ask us about Emsella, the Kegel chair and how Libby Chair Pelvic Therapy works to improve the condition of pelvic muscles. 
It's OK, You can Talk About Bladder Leaks Here
Bladder leaks and other pelvic health issues are often only whispered about and hidden away because they are embarrassing to talk about. We think it's time the bladder leaks became part of the conversation since they affect so many women. So don't be shy. Tell us your story of bladder leaks, sexual pain, and organ prolapse. Then, let's talk more about how we can help. 
Other Pelvic Dysfunction Including Prolapsed Uterus
Pelvic floor muscles are responsible for a lot, including keeping the pelvic organs in place. When the pelvic floor muscles are not functioning well, a prolapsed uterus can be the result. There are surgical methods used to correct prolapsed uterus, however, we offer non-invasive treatment to prevent and correct prolapsed uterus. Call us for a consultation with one of our pelvic health experts. 
What About Ab Separation?
Many women experience ab separation after pregnancy. Ab separation often disappears after some time, but in many cases, it needs some help to improve. Exercise alone can help but may not resolve ab separation completely. Our Venus Ab Rehab Therapy uses Emsculpt to reactivate the abdominal muscles that are involved in ab separation. Call us and book a consultation to learn more, or read more on our blog. 
Venus Ab Rehab Therapy Featuring Emsculpt
Emsculpt from BTL Aesthetics is just one aspect of Venus Ab Rehab therapy. Our pelvic and core health experts also show you how core fitness fits into your everyday life and what you can do to stay healthy. Emsculpt is excellent for strengthening and toning ab muscles. Still, it's only part of the therapy that makes up Venus Ab Rehab. 
Corelife Wellness – Pelvic Fitness Experts
We take women's health seriously and want to bring subjects like urinary incontinence, pelvic organ prolapse, frequent urination and painful sex out of the shadows. It's time to talk about these issues so that you can get back to living your life without them! Call us at our Oakville clinic at 647-722-3751 or submit the form below to book a consultation to learn more about Venus Ab Rehab and our Kegel chair.