Pelvic Floor Therapy at Corelife Wellness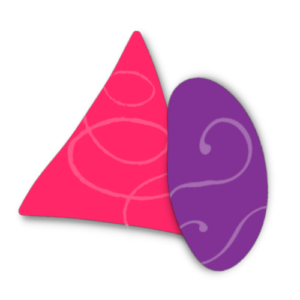 People come to us with bladder leaks, pelvic organ prolapse, and other pelvic floor conditions. Often they are at their wit's end and have had enough dealing with the inconvenience of having a leaky bladder or frequent urges to urinate. Many of the people we treat who are suffering from pelvic organ prolapse are looking for a solution that does not involve surgery and treats the root cause – pelvic floor dysfunction. The first step we take is an examination by a pelvic floor physiotherapist. 
During your pelvic floor therapy visit, the physiotherapist determines whether you have issues with weak, imbalanced, or hypertonic pelvic muscles. Making this distinction helps determine the course of treatment and lifestyle changes necessary to help maintain your results after treatment. Pelvic floor physiotherapy is an essential first step in helping you regain your overall pelvic health and core fitness. Book an appointment with our pelvic floor physiotherapist and get on the road to recovery from your symptoms of pelvic floor dysfunction. 
The Emsella Reviews are Great
After your pelvic floor therapy assessment, we may recommend Emsella to you as a treatment option. Emsella, also sometimes referred to as the Kegel Chair, is a technological advancement in treating urinary incontinence. The Emsella chair produces the same result as doing over 11,000 Kegel exercises in a 30-minute session. Best of all, you remain fully clothed as you sit in the Emsella chair near me. As a non-invasive, drug-free treatment for urge incontinence and stress incontinence, there is nothing easier or more comfortable than the Kegel chair. 
However, we know that Emsella is more than just Kegels. It helps muscles regain elasticity so they can once again reach their full activation potential, meaning your pelvic muscles perform optimally. No more bladder leaks, sexual sensations and experiences are restored, and pelvic organ prolapse can be corrected. Book a consultation with us today to determine if Emsella – part of our Libby Chair Pelvic Therapy, is a fit for you.
Our Holistic Approach to Core Wellness
Your core includes just about everything from your pelvis to your torso. That's a lot of important muscle groups and organs! Without them, your body just doesn't function optimally. You may experience all kinds of symptoms, from urinary incontinence to constipation, increased risk of falling, chronic back pain, reduced mobility, and a little extra on your tummy that won't go away. That's one of the diastasis recti symptoms we often see in women and men. By the time they come to see us, they have tried all of the core strengthening exercises and become frustrated at the lack of progress. Often exercise is not enough to overcome the muscle imbalance or inactivity causing the diastasis recti symptoms. That's where we can help.
We believe that core wellness is part of your overall health and treat your core and pelvic dysfunction accordingly with Emsculpt as part of our Venus Ab Rehab therapy. Wondering about the benefits of Venus and Emsculpt costs? Contact us for a consultation to learn more and book an assessment to get started with Emsculpt today.
Corelife Wellness – Oakville Clinic for Urinary Incontinence and more
We are conveniently located in the Oakville Hospital in Oakville, Ontario. As providers of Emculpt and Emsella services, we have created a welcoming environment for both men and women to get started on the road to recovery. Core and pelvic dysfunction don't have to affect your daily activities, and they are not signs of ageing. Read our Google reviews to get a sense of how happy our clients are with their results. Then give us a call at 289-608-7136 or submit the form below to start the conversation. We are here to help, and we can't wait to meet you. 
Not ready yet? Follow us on Instagram or Facebook to learn more about what we do and how we are helping people like you overcome bladder leaks and poor core fitness.