To Stop Bladder Leaks Just Relax a Little​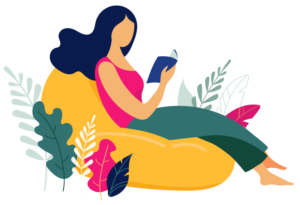 Bladder leaks when you sneeze, cough, run, jump, or laugh are not fun. It happens to many of us, though few women or doctors talk about bladder leaks or other forms of urinary incontinence. While it is a common problem, it is not normal, and you don't have to let bladder leaks hold you back from doing the things you love or feeling like your confident self.
In a recent blog, we talk about the connection between stress and bladder leaks or stress incontinence. There are a lot of muscles in your pelvis, and if they are imbalanced or otherwise not functioning optimally, you may experience bladder leaks. Read more about it on our blog.
Beyond Kegels There is Emsella Treatment
Doctors and pelvic health professionals have convinced women that Kegels are the key to preventing pelvic dysfunction such as urinary incontinence and pelvic organ prolapse. But the truth is that beyond Kegels, there are other ways to activate and tone pelvic floor muscles. Kegels can work if you do them right and keep up the routine.
But beyond Kegels, there are treatments like an Emsella chair near me. Emsella stimulates muscles with electromagnetic energy to help reactivate them, improving pelvic function. Find out more about how Emsella works.
Pelvic Floor Therapy at Corelife Wellness
If you are concerned about urinary incontinence, pelvic organ prolapse, or experience pelvic pain and pain during sex, it is time to see a pelvic floor therapist. At Corelife Wellness, pelvic floor experts can assess your situation and suggest treatment options that are safe, comfortable and non-invasive. Pelvic floor therapy does not include surgery, medications or extensive exercise. Call us to learn more and to book a no-obligation consultation.
Core Wellness is Not Often Discussed
Similar to pelvic health, the condition of your core is not something that many people think about. If you had core fitness issues, would you bring it up with your doctor? Probably not. Poor core wellness results in conditions such as diastasis recti and, in severe cases, can progress into a hernia.
As many as half of women experience core wellness issues after childbirth. Instead of getting the help they need, they are encouraged to work off their 'mummy tummy' with diet and exercise. We want to change that perception. Sometimes you need professional help and the assistance of a treatment option like Venus Ab Rehab. Venus uses Emsculpt technology from BTL to reactivate core muscles and resolve core wellness issues. Call us today to learn more.
Corelife Wellness – Emsella Chair and Emsculpt
Emsculpt and the Emsella chair, which is part of our Libby Chair Pelvic Therapy, are two of the treatment options we provide to women experiencing pelvic health and core wellness issues. We're not shy to talk about subjects like peeing a little when you laugh or about that bulge in your tummy that you can't seem to get rid of.
These are common problems with simple solutions, and we can help you solve them. Core Life Wellness is located in the Oakville Hospital in Oakville, Ontario. Give us a call at (289) 277-4983 to find out more about our services and how we are empowering women to get back their best selves without surgery or invasive treatments.
We are Pelvic Health and Core Specialists for Women
Check out the videos and blogs about women who have experienced our Libby chair for pelvic floor therapy or Venus Ab Rehab. Our blog is filled with interesting articles about pelvic and core health and eliminating bladder leaks. Check them out, and follow us on Instagram for more tips and educational content. We are here to help!