Looking for Emsculpt Results in Oakville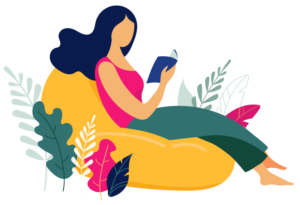 There's great news for women who are experiencing ab separation, also referred to as diastasis recti. Our Venus Ab Rehab Therapy uses Emsculpt results in Oakville to reduce or eliminate ab separation. Emsculpt results in Oakville are well known for their aesthetic benefits – toned and sculpted ab muscles, however at Corelife Wellness, Emsculpt results in Oakville mean relief from diastasis recti and core deactivation. Call us to find out if Venus is the right ab therapy for you.      
Ab Separation Can Happen to Anyone
Ab separation happens to almost fifty percent of women postpartum and to many others who have experienced some form of abdominal trauma. It's a common thing and can affect more than just the appearance of your abs. Find out more in our blog detailing why core fitness is so essential to your overall well-being.   
What Else Does Corelife Wellness Do?
We are more than just a clinic to treat women experiencing incontinence or diastasis recti. Corelife Wellness is a safe and welcoming environment where women who are suffering from the symptoms of pelvic floor dysfunction and core dysfunction can come to talk openly about their concerns. Issues like incontinence and painful sex are often swept under the rug and kept in the shadows. Many women are led to believe that they are issues that naturally come with age and are normal. We know that they are common,  but they are not normal, and we can help you overcome them. There's no need to be shy. Talk to us today!
Libby is the Emsella Chair Near Me
One of the ways we treat pelvic floor dysfunction is with the Libby Chair Pelvic therapy, which uses the Emsella chair near me to stimulate and reactivate the pelvis muscles. Learn more about how the Emsella chair near me works on our website.  
Get the Help of a Pelvic Floor Physiotherapist
The pelvic health professionals at Corelife Wellness include an on-site pelvic floor physiotherapist who can help diagnose and treat symptoms of pelvic dysfunction. Education and information from a pelvic floor physiotherapist go hand-in-hand with our Libby Chair Pelvic Therapy. Book an appointment online, and let's begin the journey to getting you back to your old self again! 
Corelife Wellness – Pelvic Floor Therapy in Oakville and More
Our clinic located near the Oakville hospital offers pelvic floor therapy in Oakville to women of all ages. Talk to us about things you might hesitate to discuss with others, or even your doctor. Pelvic floor muscle therapy in Oakville can help you overcome urinary incontinence, including urge and stress incontinence, pelvic organ prolapse, and can improve your sexual experience. We can even help with core fitness and conditioning. Call us  =at 647-699-3020 for a consultation today!