Is Peeing at Night Keeping you Awake?
​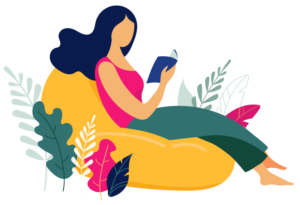 Getting up multiple times, peeing at night makes for a poor night's sleep. It happens to a lot of people, especially as they age. However, just because peeing at night is common doesn't mean that it's normal or that you have to live with it. Frequent peeing at night, during the day or peeing a little when you laugh, sneeze, run or jump is a sign of poor pelvic fitness. We help women experiencing these types of urinary incontinence overcome them to get their lives back! 
Pelvic Floor Exercises May Help a Little
Kegels are pelvic floor exercises that help strengthen the muscles of the pelvis and can help improve conditions like urinary incontinence and pelvic organ prolapse. Pelvic floor exercises involve repetitively contracting and releasing muscles that may otherwise not be working as they should. While Kegels can do a good job of pelvic floor conditioning, they can also be difficult to do properly. Many women find the routine of doing pelvic floor exercises to be difficult to maintain over time, which reduces the effectiveness. We have a better way – our Libby Chair Pelvic Therapy provides the benefits of doing over 11,000 Kegels in less than 30 minutes using electromagnetic stimulation. Learn more about how Libby works using BTL Emsella chair on our website.    
What to do in the Case of Pelvic Floor Pain
As always, it is possible to have too much of a good thing and for pelvic floor muscles to be too tight. In this case, the problem is not that muscles are weak or strong but that the elasticity is reduced, preventing the muscles from working optimally. Too-tight pelvic muscles can contribute to everything from pelvic floor pain to incontinence, constipation and pain during sex. Read more about it in our latest blog.  
Pelvic Floor Therapy Includes More than Kegels
Beyond Kegel exercises, pelvic floor therapy can include electromagnetic stimulation, breathing techniques, and pelvic floor physiotherapy. The goal of pelvic floor therapy is to reactivate pelvic floor muscles and soft tissue function normally. Book a consultation with us to talk about your pelvic health and how we can help! 
Ab Separation and BTL Emsculpt
Almost 50% of women experience a condition called diastasis recti (DR) after their pregnancy. DR involves the separation of the two abdominal muscles at the front of the abdomen. In cases of ab separation, the ab muscles need stimulation to help them function well. At Corelife Wellness, we use BTL Emsculpt to stimulate ab muscles with electromagnetic energy. Our name for BTL Emsculpt is Venus Ab Rehab which gives you the benefits of a total ab workout without the work! Call us today to learn more.   
Corelife Wellness in Oakville – What We're About
We believe that topics such as urinary incontinence, pelvic organ prolapse, painful sex and diastasis recti don't get the attention they should. Women are suffering in silence when they don't need to. Our mission is to turn a spotlight on topics like excessive peeing at night so that we can help women overcome them and take back their lives. Call us at (647) 722-3751 for a consultation at our Oakville clinic. There's nothing we haven't heard, and we're not shy to talk about anything!