Providing Emsculpt Treatments in Oakville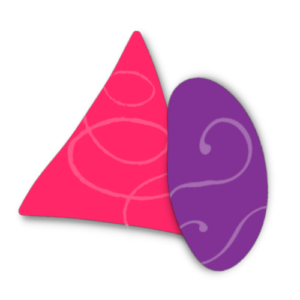 Emsculpt has been getting a lot of press lately because of its ability to strengthen and sculpt your ab muscles with minimal effort and a completely non-invasive procedure. At Corelife Wellness, we offer Emsculpt in Oakville to treat core health issues such as diastasis recti and imbalances in core strength.
Women and men come to us with concerns about their core fitness. They may be feeling a loss of strength or stability or feel they have plateaued in their ability to improve their ab strength. Emsculpt in Oakville can kickstart the process of getting abs back into shape. The focused electromagnetic energy delivered by Emsculpt offers the full benefit of an ab workout, but with more frequent and more intense muscles contractions than you can produce on your own. You can't see it, but Emsculpt improves blood flow in the surrounding soft tissues. What you can see – and feel – is greater ab strength after the very first session.
We pair our Emsculpt treatment with ongoing support and education and call the entire package Venus Ab Rehab. Venus helps you retrain your body and maintain your improved core fitness after treatment.
Your Core Wellness is Important to Us
Having a nice set of abs with a visible six-pack is nice, but core wellness means more for us. Your core is essential to all of your movement, and without it, you simply don't feel or perform your best. Core strengthening exercises can only get you so far, and sometimes you need a little more. That's where we can help. The Emsculpt treatments in Oakville, as part of our Venus Ab Rehab is the boost you need to get your ab muscles in peak condition again.
Ab Separation Can Affect Men and Women
One of the most common core wellness concerns is diastasis recti, characterized by ab separation along the midline of the front abdominal muscle groups. Diastasis recti affects men and women. In men, the cause is often incorrect body alignment and improperly exercising or lifting heavy objects. While this can also be the case for women, pregnancy is frequently the cause. In many cases, diastasis recti heals naturally. But when it does not, treatments like Venus Ab Rehab provide fast, effective, and lasting results.
We Also Offer Emsella Chair Treatment
We believe that you can't have core wellness without also considering pelvic health. So we also provide BTL Emsella near me to treat pelvic dysfunction, including bladder leaks, pelvic organ prolapse and sexual dysfunction. Not only do we offer Emsella chair treatments, but our pelvic fitness program – called Libby – includes an assessment by a pelvic floor physiotherapist and education to help retain your pelvic health long after treatments are complete.
Libby Chair Pelvic Therapy has helped countless women in Oakville overcome leaky bladders and prevent pelvic organ prolapse. Libby delivers the same benefit as over 11,000 Kegels at a frequency and intensity not possible on your own. Best of all, there are no side effects, and the treatment is non-invasive. After your first 30 minutes session, you'll notice a difference and start to see the results!
Restore Bladder Continence, Eliminate Bladder Leaks
Urinary incontinence such as unexpected bladder leaks caused by stress incontinence, urge incontinence or overactive bladder result from weak or inactive pelvic floor muscles that cannot properly support the bladder when it is partially or completely full. It's a common problem for men and women but not one you should have to live with.
Libby strengthens and reactivates the pelvic floor muscles to better support the pelvic organs, including the bladder and uterus. As a result, bladder continence is restored, eliminating bladder leaks.
We are dedicated to helping women and men suffering from core and pelvic dysfunction overcome their issues. People who are suffering are often shy to talk about urinary incontinence and sexual issues like painful sex or erectile dysfunction. We want to change that by offering a safe place for women and men to discuss the issues affecting their quality of life. Once we get the conversation started, we can work towards getting you back to yourself again with Emsella or Emsculpt treatments in Oakville. We're here to help, so call us at 289-277-4983 or book a consultation now! We help educate people about treatments for bladder leaks in men and women through our blog, on Facebook, and on Instagram.