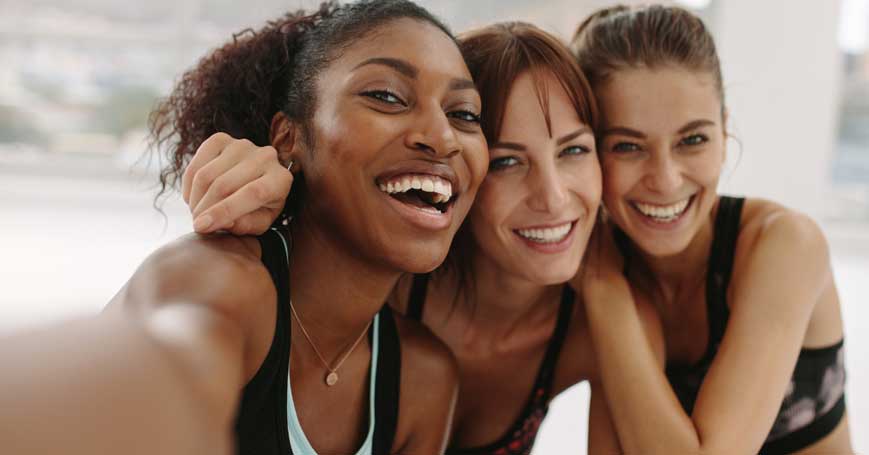 5 Ways Libby Chair Pelvic Therapy Will Change Your Life
Are you afraid you'll pee a little every time you sneeze? Or if you jump on the trampoline with your kids? Or if you laugh too hard when you're out for a night on the town? You are not alone! If you've been trying to do Kegels but don't even know if you're isolating the right muscle to be effective, it's time to look at Libby Chair Pelvic Therapy. Just sit back and relax while the chair does the work.
How Does Libby Chair Pelvic Therapy Work?
The Libby Chair is what we call our BTL Emsella machine. She gets her name from the word, liberation, because you'll feel liberated from the frustrations caused by poor pelvic floor health.
BTL Emsella uses high-intensity focused electromagnetic energy (HIFEM) to deliver thousands of muscle contractions to your pelvic floor. It's a completely non-invasive procedure with no poking, prodding, or stripping down required. Just sit comfortably in the chair and let Libby start activating your pelvic muscles.
Women and men alike can reap the rewards of Libby Chair Pelvic Therapy. We know it can feel embarrassing to ask for help when it comes to these sensitive and private topics. But we promise, our professionals offer all the compassion and none of the taboo. Don't wait another day to book a consultation.
We know that knowledge is power. So when you visit Corelife Wellness for your Libby Chair Pelvic Therapy, you get more than just a session in the chair. We include ongoing education and support from our team of caring experts to make sure you get the most out of your therapy, now and in the future.
So how will Libby Chair Pelvic Therapy change your life? Let's look at 5 significant differences you'll see throughout the course of your program and beyond.
Put an End to Embarrassing Bladder Leaks
Number one, BTL Emsella was designed to help treat incontinence, and Libby does just that. Leakage happens because your pelvic floor muscles are not operating as they should. When the muscles aren't well-toned, they don't support your organs, including your bladder, which can lead to dysfunction. By stimulating pelvic floor muscles using electromagnetic energy, Libby gives weakened muscles a much-needed boost.
Some of our patients start seeing noticeable results during the 3-week course of therapy, but you'll really see the effect of the Libby Chair about 4-6 weeks after your sixth treatment. Get ready to put on your party pants, and don't be afraid to dance!
Libby Chair Pelvic Therapy Takes Your Sexual Experience to the Next Level
Yes, Libby Chair Pelvic Therapy can amp up your sex life. Whether you've been dealing with a low sex drive, pain during intercourse, or any other symptom of sexual dysfunction, Libby will stimulate and tone muscles that you might have been ignoring, making your sexual experience satisfying and inspiring. Remember, this applies to both men and women.
Get Your Confidence Back by Sitting in the Libby Chair
When you're private issues feel not so private (ie. your partner sees you struggle with sexual dysfunction or you have a bladder "incident" in public), it can feel like you've lost control of everything. Our goal with Libby Chair Pelvic Therapy is to empower you to live your life boldly and with confidence. No more hiding.
You Are Not Alone. Corelife is for Everyone.
It's true! "A quarter to a third of men and women in the U.S. suffer from urinary incontinence." So it's time to find an answer. Libby Chair Pelvic Therapy is a solution that has been tested and proven to work for men and women. At Corelife Wellness, we love helping our patients overcome incontinence and other pelvic floor issues. Libby is one of our favourite tools to do that.
Are you ready to change your life with Libby Chair Pelvic Therapy? Book a consult today!
Learn more about our workshops and services