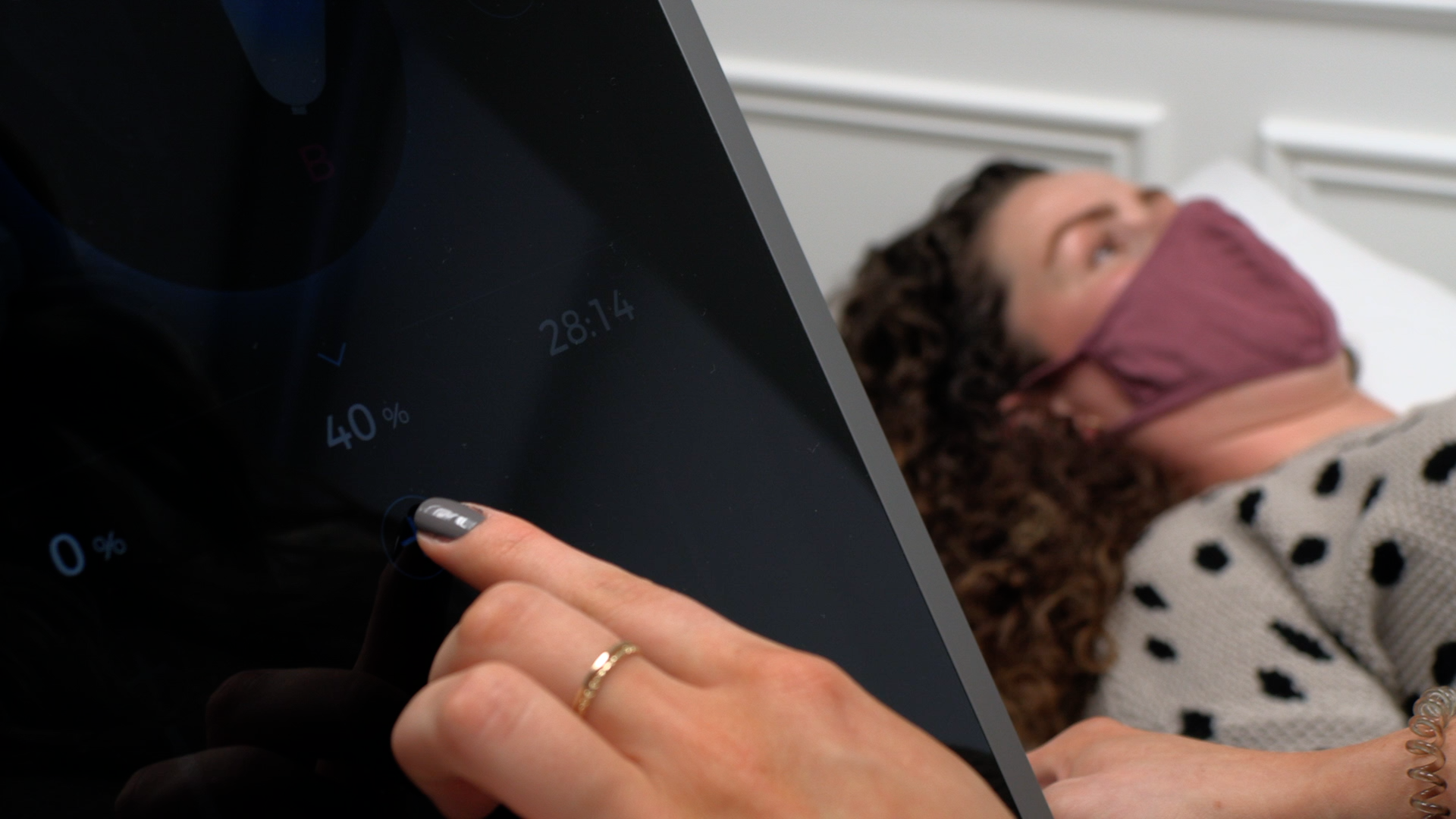 Briana's Discovery of Better Core Fitness
"The first thing I noticed with these treatments was that my sense of confidence increased – quite a bit."
Pregnancy and childbirth take their toll on our bodies – this much is true. And while it may take some time to heal afterwards, you'll eventually get there. In the year or more that it can take to recover from childbirth, many women experience inconvenient and uncomfortable problems such as bladder leaks, pelvic pain, reduced core strength and diastasis reciti. As time goes on, if the symptoms persist, you may need a little extra help to get your body back on track.
"I started seeing improvements in both my core health and my pelvic floor health almost immediately."
Recently, one of our amazing clients, Briana shared her experience with stress incontinence which developed after her babies were born. In the short video below, Briana talks about her struggles with mommy tummy and how the combination of Venus and Libby treatments brought back her confidence and improved her core strength.
"With the Venus treatment I noticed immediately my workouts were so much more connected and intense."
Briana felt she was struggling with engaging her core to get the benefit of pilates and other core workouts. After beginning Venus Ab Rehab, she noticed a difference in quality of her workouts right away. Those stress incontinence leaks she would experience, for example when lifting her daughters, also disappeared – giving Briana a renewed sense of confidence and freedom.
"I would highly recommend it to anyone who feels like they need to invest in themselves for a boost of confidence – and to not pee their pants anymore."
Experiencing bladder leaks and reduced core strength after pregnancy is not uncommon. However, these are not permanent conditions. Taking care of yourself throughout postpartum recovery, sleeping well and eating for health will support you in the journey. Still, some women will need more help and that's where we come into the picture. Our Venus and Libby treatments restore core and pelvic floor health so you can get back to your old self sooner.
Call us for a consultation and physiotherapy assessment so we can make the right recommendation for your needs.
Follow us on Instagram and Facebook to learn more about what we do and the people we are helping to regain their confidence with better core fitness and improved pelvic health.
Learn more about our workshops and services