Feel Stronger with Venus Ab Therapy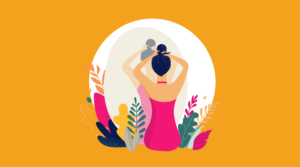 Weak or inactive ab muscles in your body's core can have you feeling that you don't have the strength in other parts of your body that you once had. That's because your body's core wellness is responsible for a lot of energy transfer throughout your body, moving your arms and holding up your frame. You can read more about core wellness in a blog we wrote on the subject Why Core Fitness is so Important. Our Venus ab therapy uses the benefits of Emsculpt from BTL Aesthetics to tone and strengthen ab muscles so you can quit the rigorous ab workouts and get back to living your life at full strength. Venus ab therapy at Corelife Wellness in Oakville, Ontario, also provides you with practical knowledge and support to help maintain your results after Venus ab therapy treatment. Feeling like your core wellness could use an Emsculpt boost? Call us today for a free consultation and find out more about Venus ab therapy with Emsculpt.
Diastasis Recti Causes More Than Mommy Tummy
Diastasis recti (DR) is a condition that many women experience after pregnancy (there are other causes as well) and it can result in that little bit of baby belly sometimes referred to as Mommy Tummy. But that's not all DR can do. Diastasis recti can lead to several symptoms that people experience postpartum, including feeling less steady on your feet, chronic back pain, and having difficulty taking a deep breath. Some women report having difficulty with movements, for example, sitting up in bed and performing some ab exercises. While none of these are life-threatening, they can be inconvenient, annoying and keep you from feeling like yourself.
Treat Mommy Tummy as Part of Postpartum Recovery
The fact is that so-called mommy tummy is part of recovering from pregnancy. We don't treat it that way, but we should. In about half of women who experience it, DR corrects itself. But for women who still have DR after six months, diastasis recti is not likely to repair itself – regardless of your diet or how much you work out. So let's cut women some slack and not put undue pressure on them to get back their pre-pregnancy bodies. Mommy tummy is part of recovery, and recovering from pregnancy can take a year or even more. In the meantime, learn more about Venus Ab Rehab Therapy to help speed up the process of repairing diastasis recti using Emsculpt. Call us for a consultation!
Pelvic Floor Physiotherapy Postpartum
Pregnancy is rough on your body. It's a simple as that. Pelvic dysfunction, including urinary incontinence, constipation, sexual pain and reduced sexual pleasure, are all very common during postpartum recovery. It's just that few women know, and even fewer want to discuss it with a health care professional. We want to change all of that by providing a safe space for women to talk about their postpartum recovery issues – no matter how messy or embarrassing. We've got comfortable, non-invasive solutions and pelvic floor physiotherapy that can help you recover faster and better so you can get back to your old self again with minimal effort and no side effects. Check out our blogs to learn more about what we do, including Venus Ab Rehab Therapy and Libby Chair Pelvic Therapy; then give us a call!
Say Goodbye to Bladder Leaks – Libby Chair Pelvic Therapy
Bladder leaks don't happen only after pregnancy. Women later in life, especially though going through menopause, may experience bladder leaks and other symptoms of pelvic dysfunction. Learn more about how our non-invasive, simple bladder leak treatment that we call Libby Chair Pelvic therapy using the Emsella Kegel chair.
We've been helping women of all ages in Oakville, Ontario, restore their pelvic and core health to eliminate bladder leaks, pelvic organ prolapse and other uncomfortable core health issues. We're not a continence clinic, we're a wellness centre with the help you need to go back to living life fully. Call us today at (289) 277-4983, follow us on Instagram or submit the form on our website.