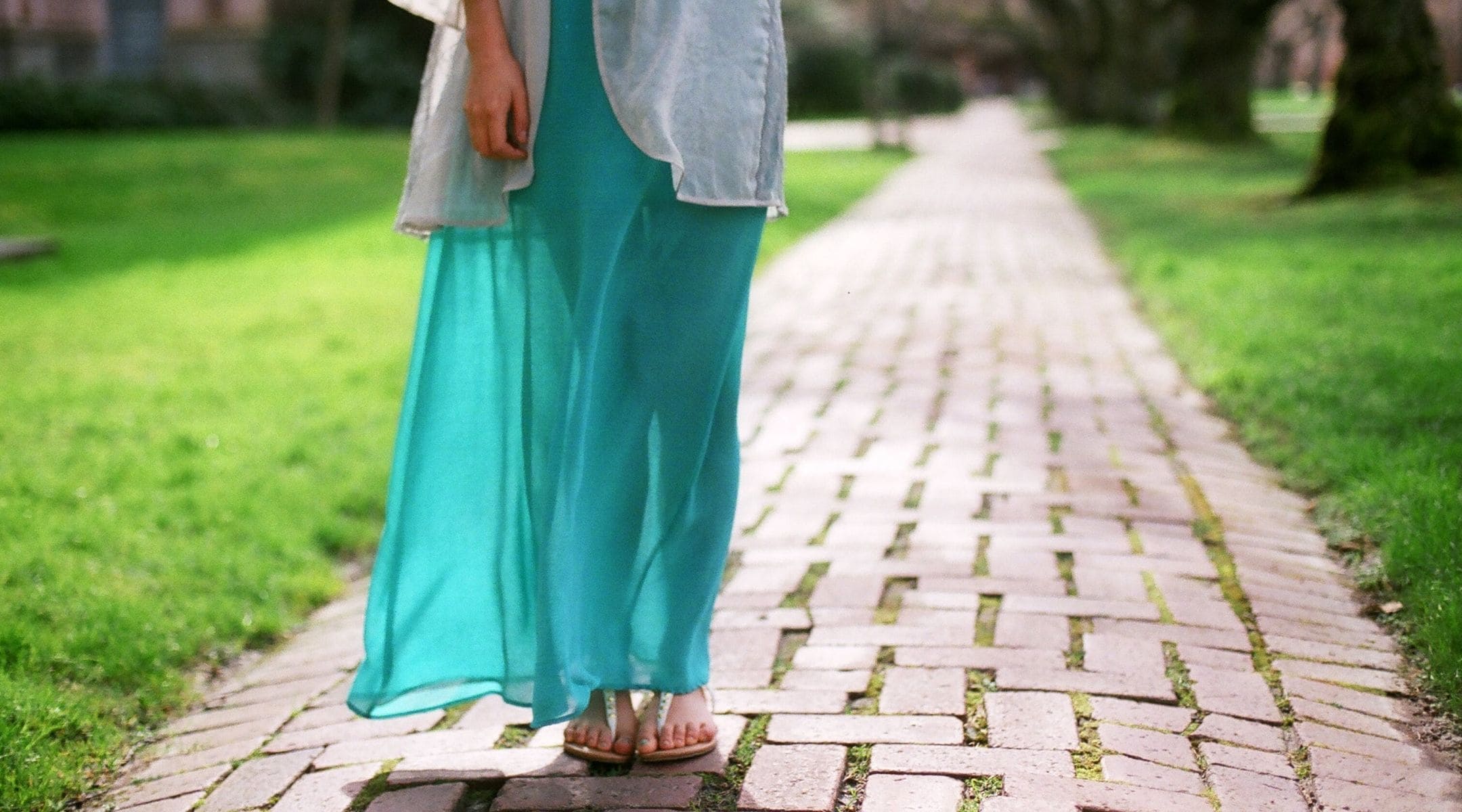 Janice's Journey to Greater Confidence and Better Pelvic Health
One of our primary goals as a service provider is to raise awareness about the importance of pelvic health. We try to make it easier for people to seek help by starting the conversation about taboo subjects like urinary incontinence. By shining a light on the issue, we hope to encourage people to get the help they need to feel like themselves again.
But speaking out about their pelvic health is difficult for many people. That's why we so truly appreciate one of our wonderful clients for bravely sharing her struggles with urinary incontinence. Here is her story about her journey to better pelvic fitness with Libby, in her own words.
My name is Janice, I am 64 years of age and have suffered from bladder leakage for over 15 years. I felt it was a situation that came with age and giving birth to three children, so I managed as best I could to cope with the embarrassment and frustration that comes with it. A simple sneeze or cough would cause me to cross my legs in an effort to limit the leakage and the discomfort that accompanies it. Even exercising was difficult. As time progressed, it was affecting my health as I was afraid to drink too much water, tea or coffee in fear of an incident. This led to dehydration and fainting spells and, of course, a trip to my doctor, who could only recommend medication or surgery. Both of these were a definite NO!!!

My husband and I, while watching morning television, saw an advertisement for the "Libby" chair and after a short Google search, we found Corelife Wellness, a women's health clinic in Oakville and made an appointment for a consultation. I spoke with Brittney, who was so friendly, encouraging and supportive. Brittney felt the Libby chair would help me and suggested I meet with a physiotherapist. Two days later I met with the physiotherapist and had a very positive introduction to the Libby chair and its benefits. I left quite confident that I would finally be able to put bladder leakage in my rearview. I was given some exercises that would assist in my treatments, and I went home and started those right away.

My treatments began immediately, and so did the results. The chair was a different but comfortable feeling. I found the time on it to be a break in my day that I actually started to look forward to. I had six treatments in total. The change was significant, and I noticed my problems were becoming less and less after each treatment. My confidence was growing, and I was feeling very good about getting back to a normal routine in my life.

After three months, I was able to drink my daily intake of water and not have any issues when sneezing or coughing. Exercising is now a pleasurable experience, not a constant worry. I sleep through the night, knowing I won't be waking up to run to the bathroom. I can now "hold it", if you will, for longer periods of time and not be scouting for a restroom when going somewhere unfamiliar.

Thank you, Corelife Wellness for helping me! I would recommend the Libby chair to anyone suffering from bladder leakage!!!
You're welcome Janice, and thank YOU for having the courage to share your story!
Bladder leakage is not a symptom of aging, nor does it need to be your fate after childbirth. Peeing a little when you cough, sneeze or exercise vigorously is common but it is not normal. Nor is being unable to 'hold it' or waking up multiple times a night to use the bathroom. If you experience any of these symptoms, get in touch with us for help. We pair pelvic floor physiotherapy with exercise, education and the technology of BTL's Emsella to improve pelvic floor fitness and eliminate urinary incontinence. Our treatment options are drug-free, surgery-free, and as comfortable as sitting in a chair!
Follow us on Instagram and Facebook to learn more about what we do and the people we are helping to regain their confidence and by eliminating bladder leaks and other forms of pelvic dysfunction.
Learn more about our workshops and services