The Emsculpts Results are In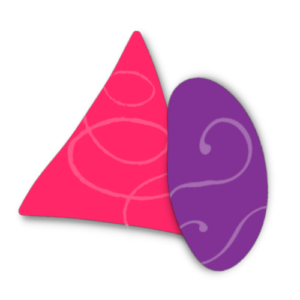 We offer core conditioning treatments using Emsculpt from BTL Aesthetics. Perhaps you've heard of Emsculpt. It is well known for its ability to tone and strengthen muscles. Emsculpt is popular as a body sculpting tool. At Corelife Wellness, we use Emsculpt to enhance core wellness and correct issues affecting the core muscle groups, like diastasis recti. The Emsculpt results that our clients achieve are stunning – stronger, more healthy core muscles, greater stability and reduced signs of the ab muscle separation that comes along with diastasis recti. 
Hear from happy clients who have completed our Venus Ab Rehab, which incorporates Emsculpt, plus ongoing education and support to help you continue recovery and maintain the amazing Emsculpt results. Call us or contact us through our website to book a consultation now for Emsculpt in Oakville at Corelife Wellness. 
The Emsella Reviews Reveal Something Special
You may also have heard about Emsella, another BTL product endorsed by celebrities and regular people who love it. Emsella is also known as 'The Kegel Chair' because of what it does. Emsella treatments deliver the same benefits as doing over 11,000 Kegel exercises in 30 minutes. Of course, doing that many Kegels is not achievable on your own. However, the electromagnetic stimulation provided by Emsella causes supramaximal contractions that create the Kegel chair therapy effect. 
We began using Emsella as a way to treat people suffering from urinary incontinence, sexual dysfunction and pelvic organ prolapse. Then, we discovered a very special side effect of Emsella – people reported greater sexual function and a better sexual experience after Emsella. They told us that the sensations were increased, they became aroused more quickly, and that orgasms were more intense. Much more intense! In fact, there is research to prove that Emsella does improve sexual function in men and women. You can read it for yourself on our website. In the meantime – isn't it time you booked a consultation to find out more about Emsella as part of our Libby Chair Pelvic Therapy? Call us at (289) 277-4983 or book your appointment online. 
Pelvic Floor Therapy at Corelife Wellness
Better sex is not the reason we started out providing Libby. We felt there was a need for pelvic floor therapy near me in Oakville. We wanted to give women a safe place where they could feel comfortable addressing their pelvic dysfunction issues, including leaking bladder, pelvic organ prolapse, and pelvic pain. Eventually, we also began offering treatment to men because everyone deserves to be free of bladder leaks and sexual dysfunction. 
Stop Bladder Leaks and Pelvic Organ Prolapse
In 2020, we opened our pelvic health clinic in the Oakville Hospital. Emsella, as part of our Libby treatment, provides an opportunity for women and men in the area to seek solutions for issues that may be causing them to miss out on aspects of their life. Our Emsella chair in Oakville is a non-invasive and comfortable way to resolve bladder leaks, pelvic organ prolapse, and sexual dysfunction, including erectile dysfunction. 
Share This With Someone You Care About
Pelvic health issues tend to be ones that people are uncomfortable talking about. They keep it to themselves either out of embarrassment or a lack of knowledge that these conditions are real medical problems and not just signs of ageing. That feeling that you simply have to live with bladder leaks and pelvic dysfunction is one of the reasons we wanted to help. We want people to know that while bladder leaks are common as people age, they are not normal. Furthermore, you don't have to simply learn to live with it, nor do you need medication or surgery. Instead, there are treatment options, like Libby, that improve the health of your pelvic floor, eliminating bladder leaks and other dysfunction symptoms. Libby doesn't involve any poking or prodding, any surgery or medication. In fact, it's as easy as sitting – fully clothed – in a chair. If you know someone suffering silently from pelvic or core fitness issues, share our social media posts on Instagram or Facebook and let's get them the help they need to live their best lives!